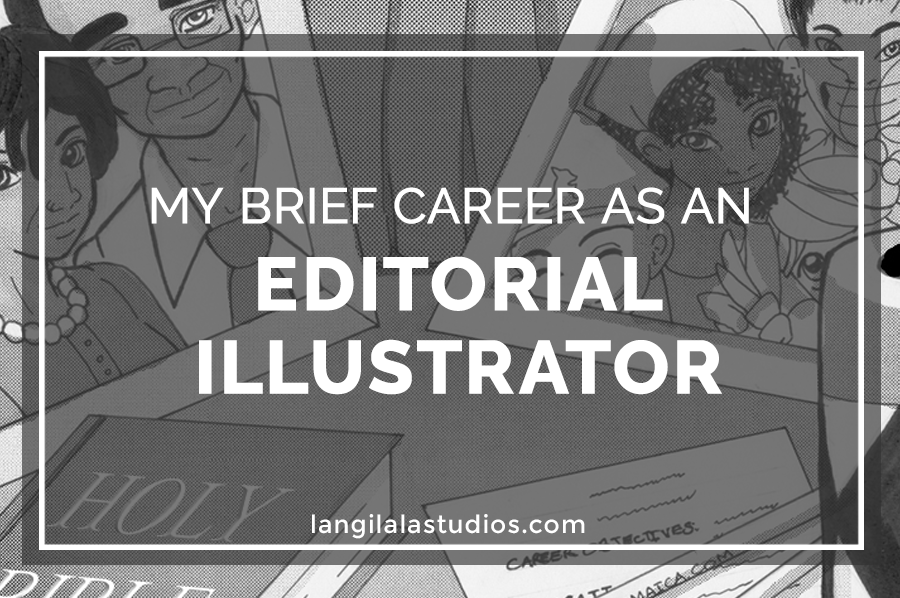 Today, most of my work so far has been in children's illustration. For a while, though, I had worked as an editorial illustrator. Was it for a major newspaper, read far and wide by the Jamaican masses?
In this post, I'll explain
the topics I tended to cover, and

my general experience producing editorial illustrations for a teen newspaper.
---
How and Where I Got The Gig
Between 2005-2007, I worked as one of two editorial illustrators for YouthLink Magazine. The other illustrator was my long-time friend Kathryn. She had put in a good word with the Powers That Be (great looking out, Kat!), and helped get me on the team. Working with YouthLink gave me something different and more true-to-life to illustrate. More so that the one-off character illustrations I freelanced back then.
YouthLink Magazine is a publication geared towards a teen-young adult audience. Produced by The Gleaner Company Limited, Jamaica's oldest newspaper, it covered various topics:
fashion and entertainment

technology news and gadgets

academic and career articles

e.g. CSEC exam preparations

college life and selecting career paths),

as well as matters of health, relationships, and human nature.
YouthLink was never condescending or preachy, no matter what topics they tackled. I chalked this up to the fact that the articles were writen by young people *for* young people. After all, young people know what it feels like to face dismissal or talked down to by adults. Why replicate that in a youth-centred product?
Working at YouthLink came with an I.D. card, Saturday team meetings, and a cooked canteen lunch. It also carried deadlines, usually Saturdays by 1 PM to make it into next Tuesday's issue. A decade has dulled my memory a bit, but I often received my assignments a week or two in advance. This was a blessing; I could get my tasks done without pulling all-nighters. After all, I still had my day job and I didn't get paid there to sleep. My personal deadlines would be either Thursday or Friday nights because
1) better early than late, and
2) it gave me some wriggle room in case life picked the worst moment to happen.
My YouthLink Editorial Illustrations
Most of the academic, tech, and fashion topics had photographs assigned. So that meant that there was no chance of me (or Kat, for that matter) getting a crack at those. That left me with 'Dear Counselor' type articles, which tackled human issues such as emotional trials,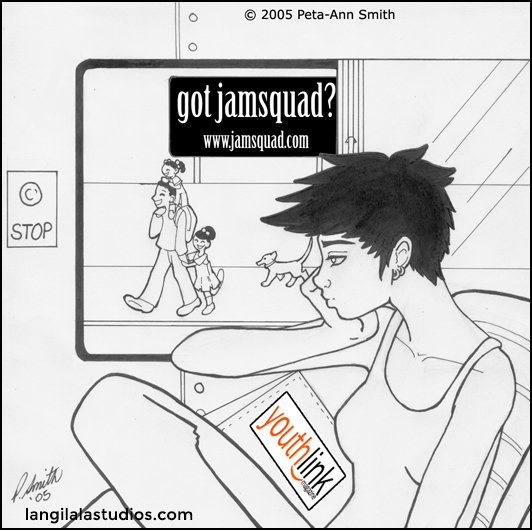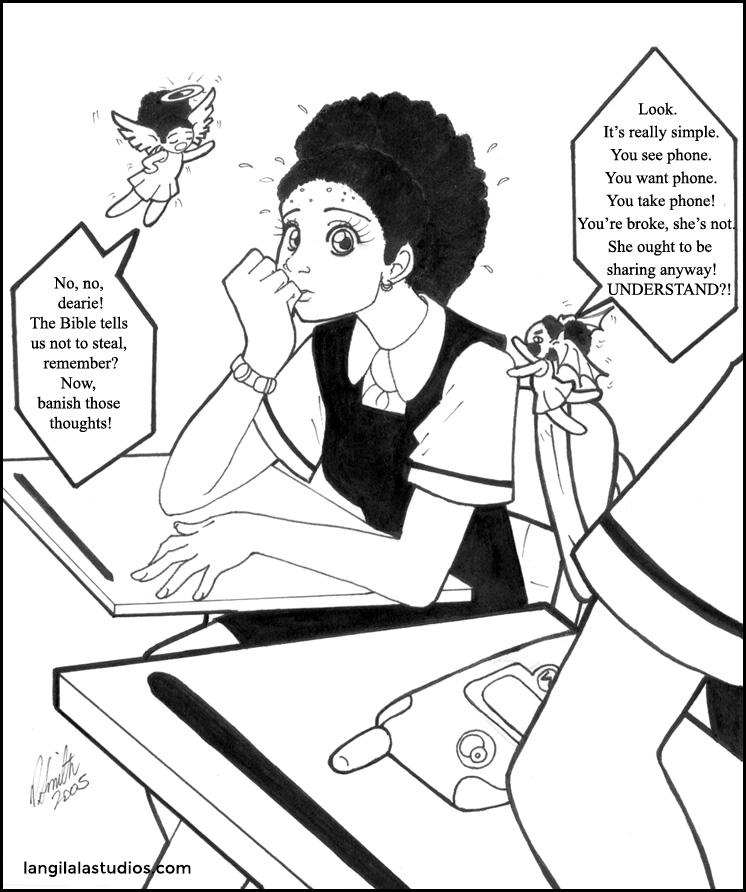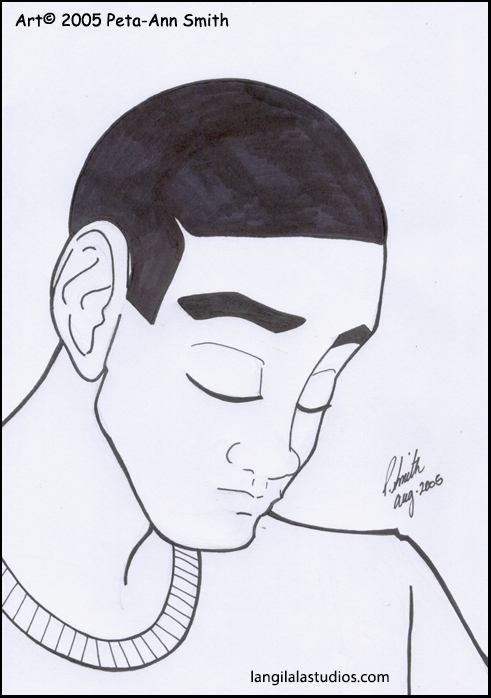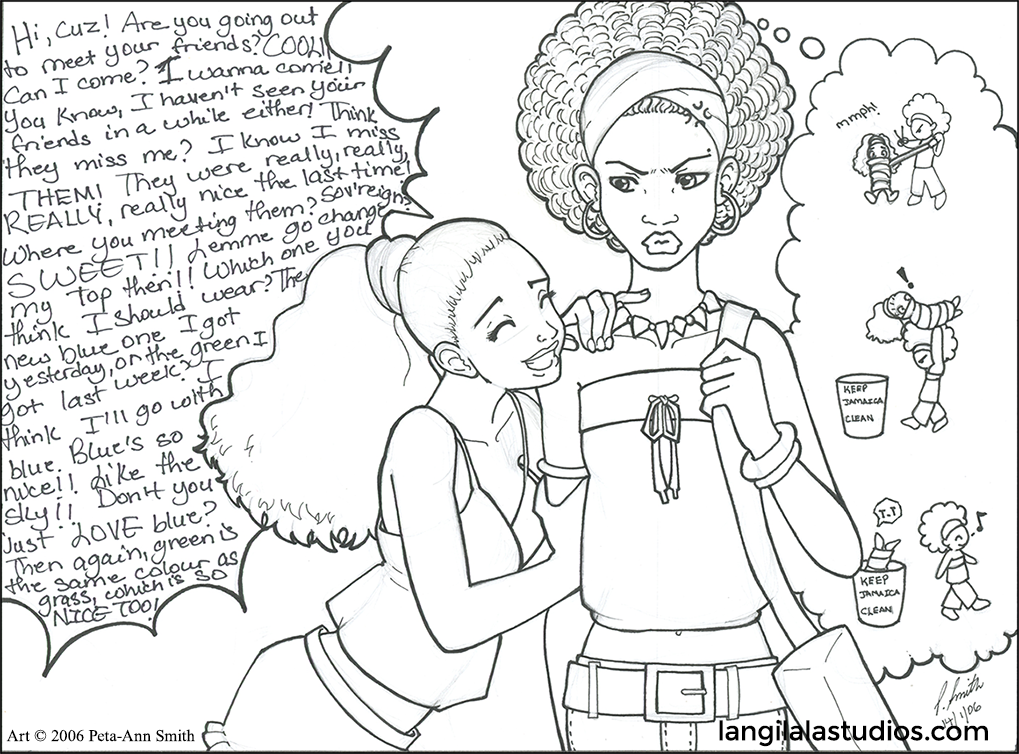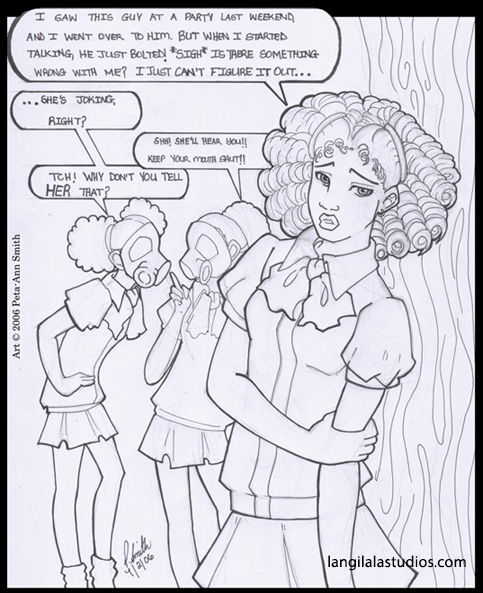 romance and other matters of the heart,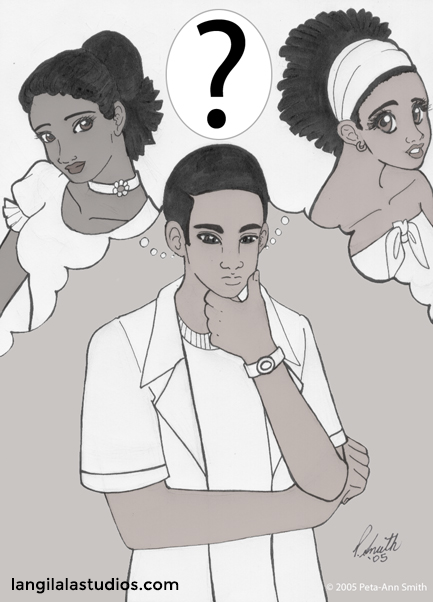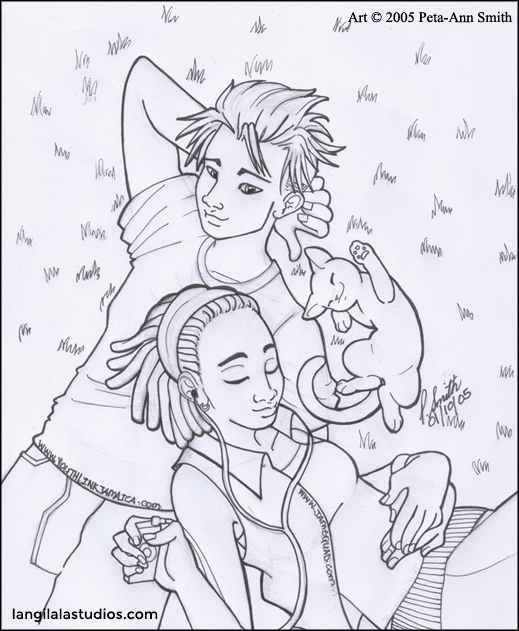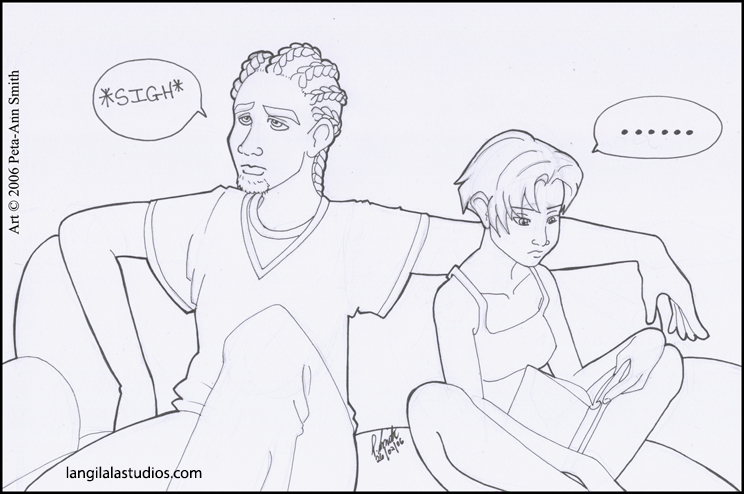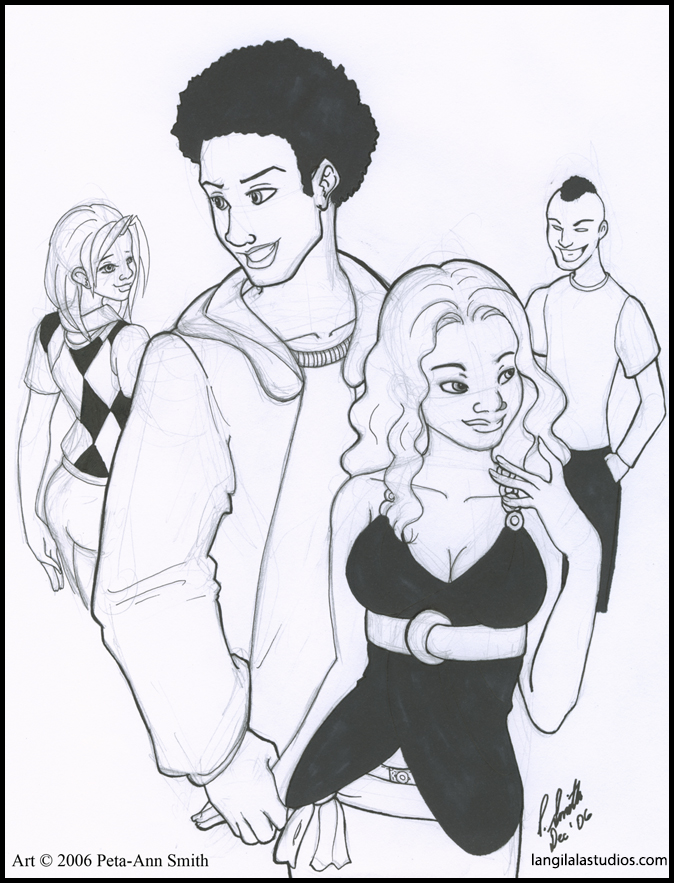 and even the facts of life regarding human reproductive health.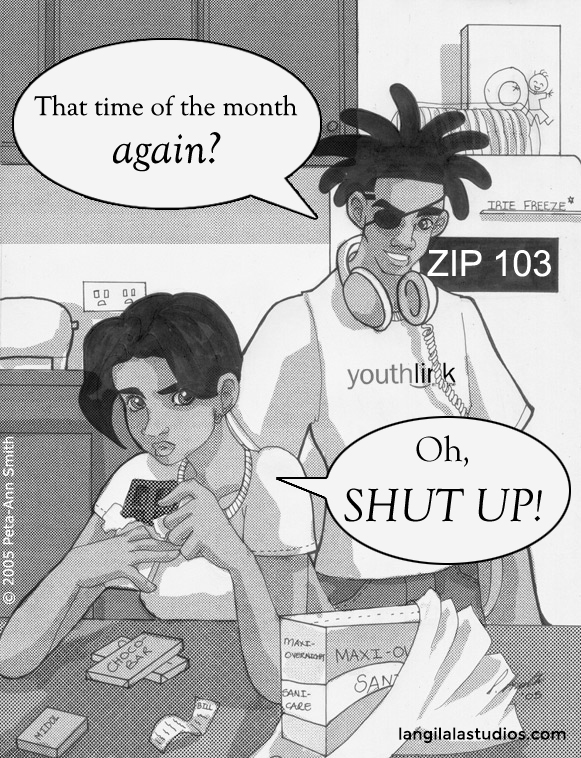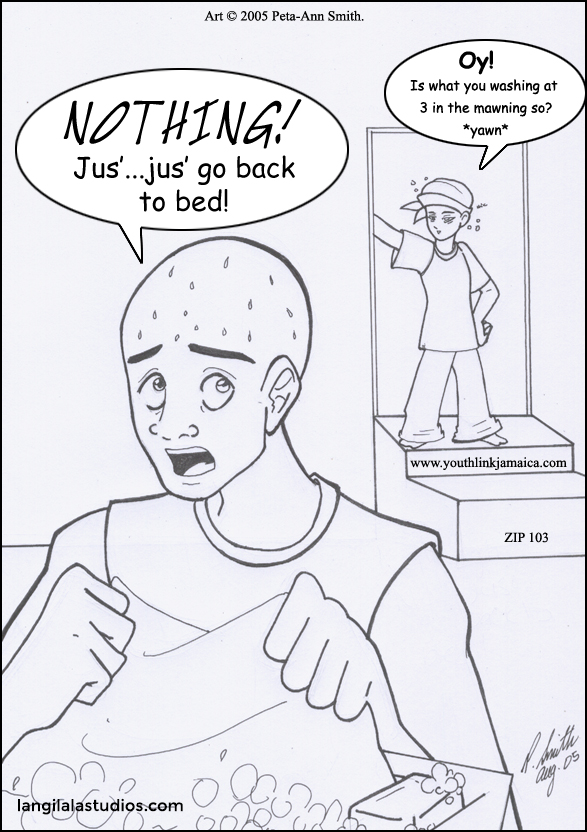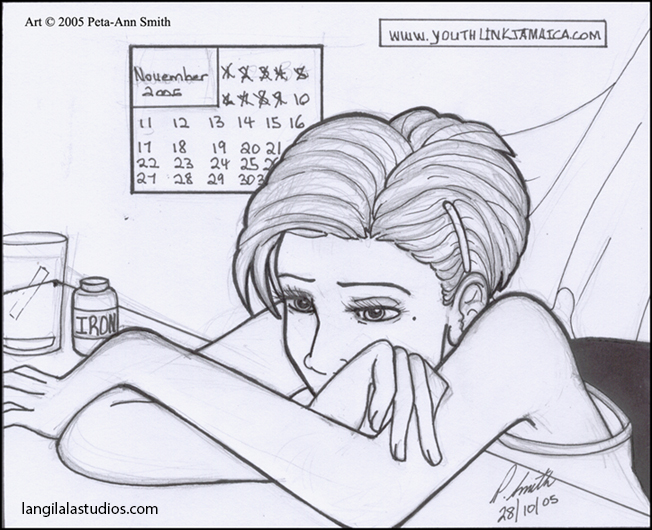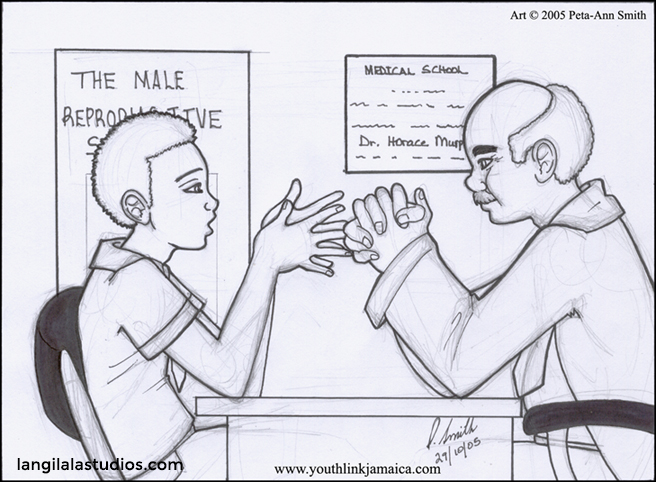 I also illustrated gender-based topics of a more traumatic and abusive nature.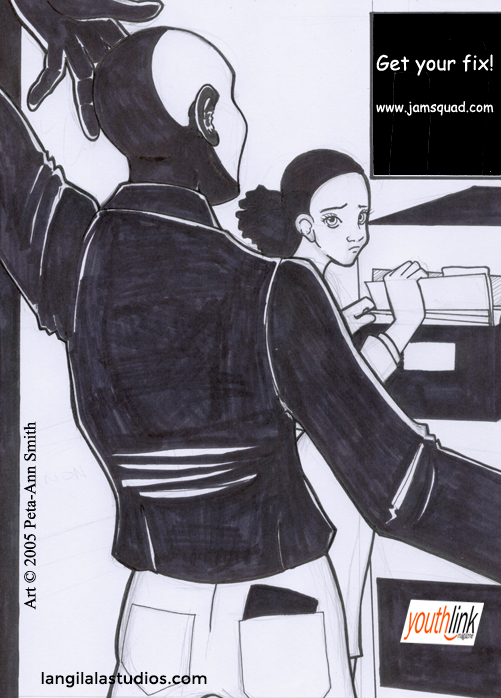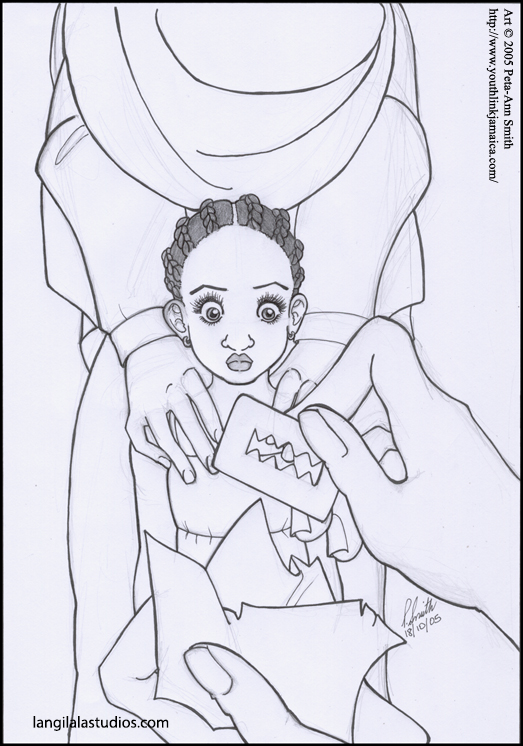 FGM isn't practiced here in Jamaica (to my knowledge), but geography is no excuse to raise awareness.
Illustrating for YouthLink was a short but very fun experience for me during my early 20s. I welcomed it as I had been going throught great career confusion at the time. My time there allowed me to draw outside of my comfort zone, and freshen my portfolio with more mature work. The team environment also gave me a sense of connection and belonging. Since working as a freelancer can be lonely, I relished the change and I look back on my work with great fondness. If you're a young artist exploring your career options, look for a gig like YouthLink's. On top of the portfolio boost, it will be an opportunity that enriches for years to come.
---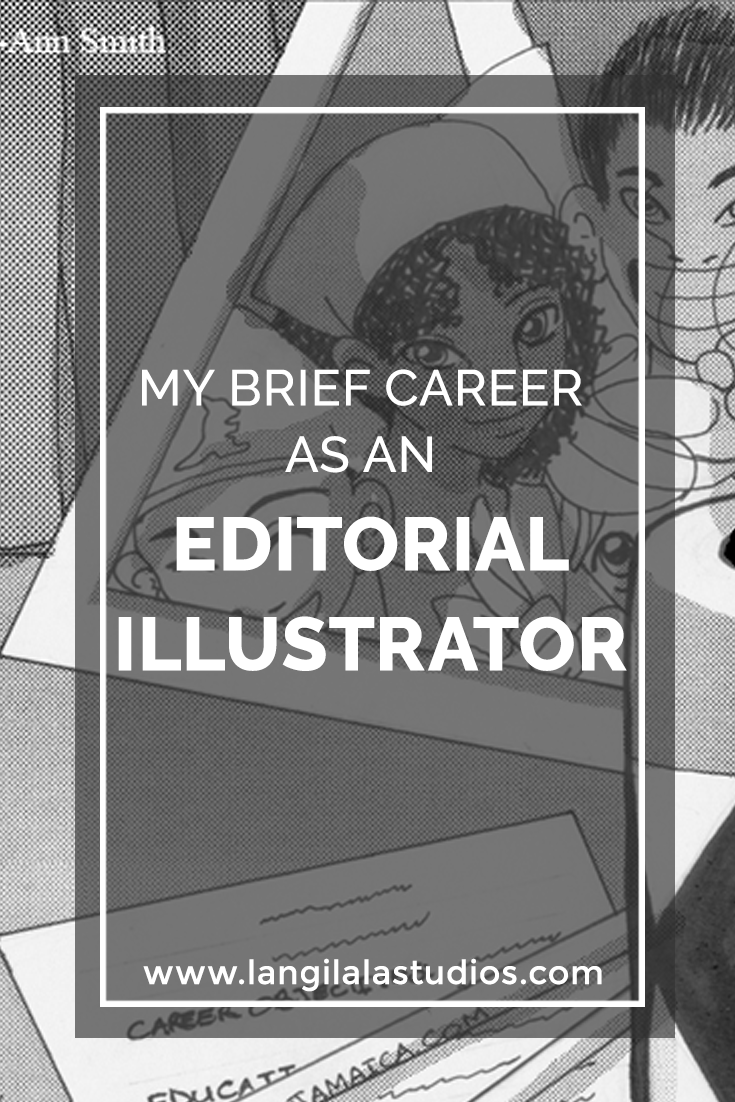 Do you have more questions about my time with YouthLink? Drop a comment below and I'll be happy to answer!
Save
Save
Save
Save
Save
Save
Save
Save
Save
Save
Save
Save
Save
Save
Save
Save
Save
Save
Save
Save
Save
Save
Save
Save
Peta-Ann is a chocoholic nut who loves to draw, and loves to make a living by loving to draw. She's also recently began learning to animate, and is a long-time closet writer.
Latest posts by Peta-Ann Smith (see all)